Luxurious Art!
Damien Hirst, the well known British contemporary artist, is famous for sensational and often controversial art. One such artwork is the glittering diamond-encrusted skull which has attracted a lot of attention over the years.
He has made headlines again as he has designed a luxurious suite at Palms Casino Resort in Las Vegas and he called it the Empathy Suite.
It is done in the most over-the-top way imaginable with a pair of sharks in a tank, a medicine cabinet called Vegas fully dotted with diamonds, and panels with the artist's butterfly motifs.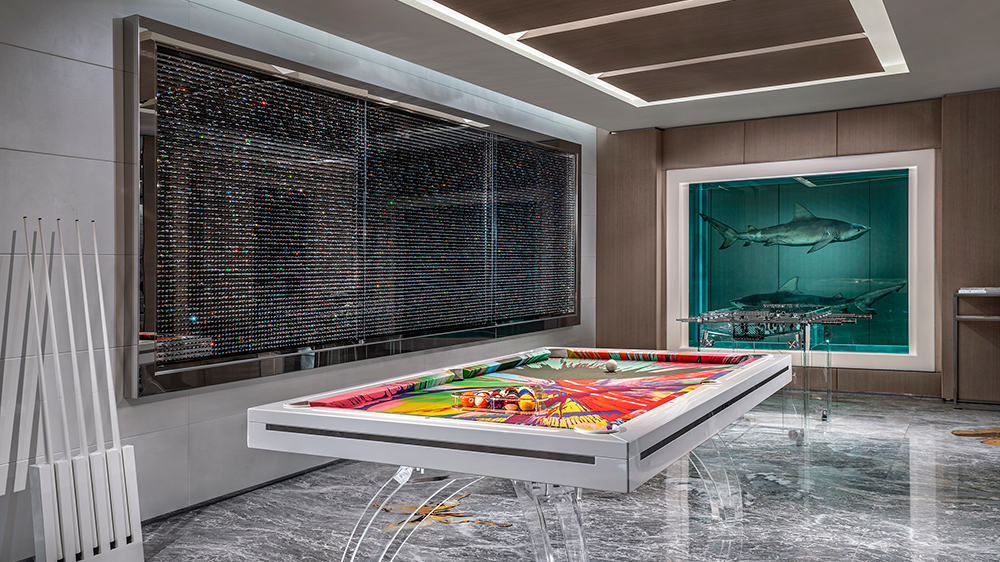 All the artwork make the suite North America's most expensive suite at a rate of $100,000 per night.